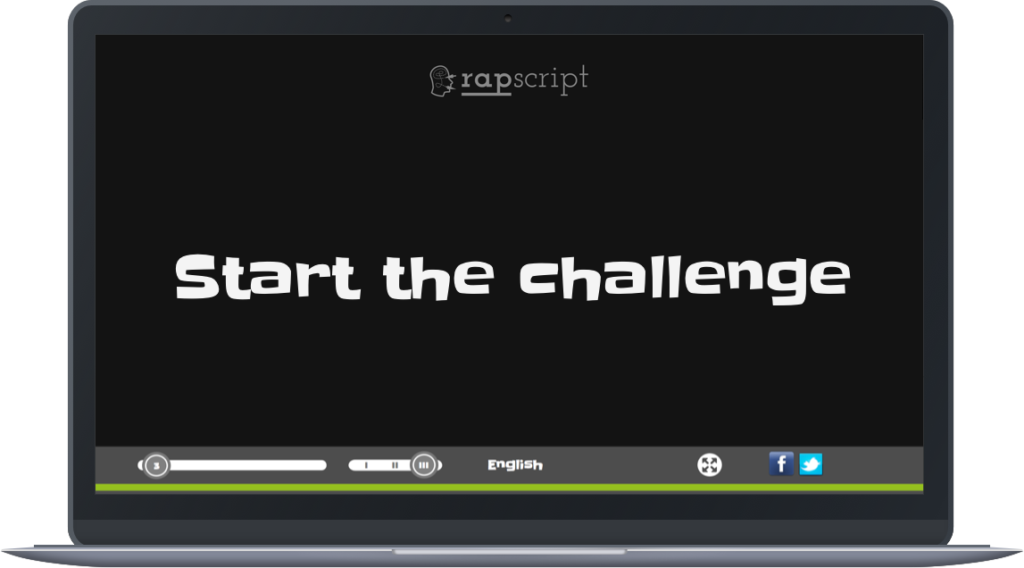 Random Words to Freestyle
RapScript brings you endless inspiration for your freestyle raps. Use this tool to improve your rap skills: look for new rhymes, words plays, punchlines or tell a story with all the words. RapScript is the ideal training tool for the next rap cypher or freestyle battle. Connect the freestyle community and meet other Mcs in the RapScript chat.
Create crazy stories and enlarge your vocabulary with words you have never heard before. Improve your lyrics and get more creative. We got levels for everyone from starters to pros. Present your skills and prove you are a real freestyler. Challenge your friends or use RapScript in fullscreen at your next live gig or cypher.
Automatic word change at custom intervals from 2 to 12 seconds
Worldwide synchronous – made for freestyle rap in online cyphers
8 languages: English, German, Spanish, French, Italian, Portuguese, Dutch and Russian
3 levels: beginner, advanced and pro
---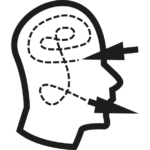 We improved the word display on full-screen mode. If you have a large monitor or use a projector, the words are now much bigger. We hope that helps you use it in videos or live.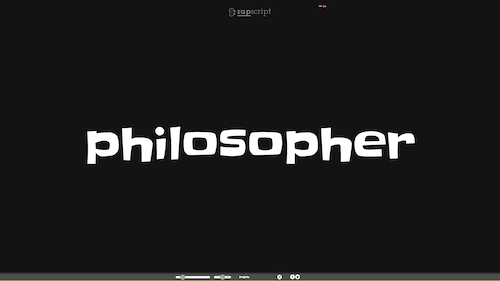 Pantalla completa mejorada
Mejoramos la visualización de la palabra en el modo de pantalla completa. Si tienes un monitor grande o usas un proyector, las palabras son ahora mucho más grandes. Esperamos que eso te ayude a usarlo en videos o en sesiones en vivo.
Read on...
---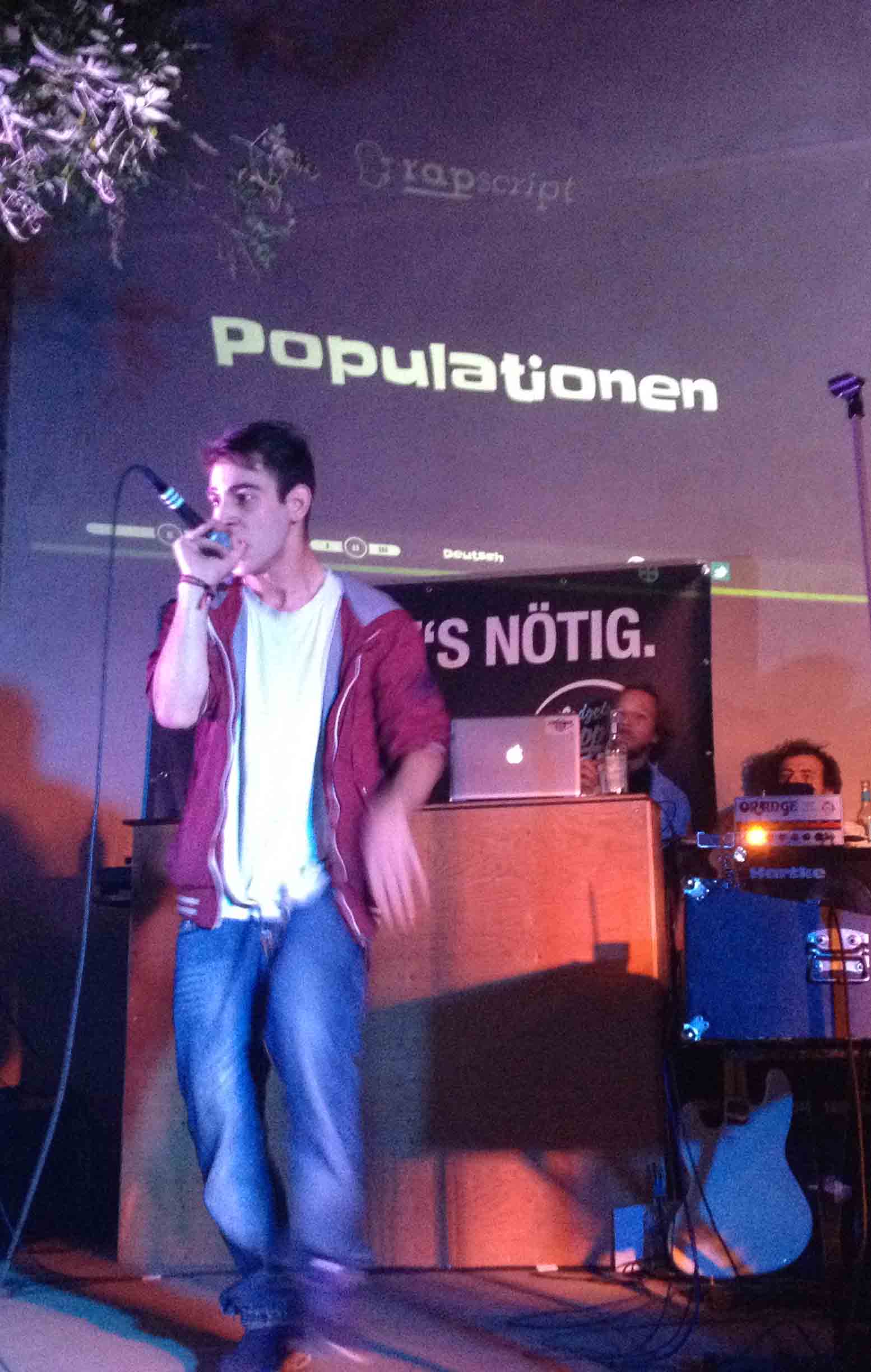 Rock your cypher!
The word generator is perfect to inspire and challenge the MCs at your local rap event.
"At the WORD! (freestyle) cypher in Leipzig this genius tool is a part of every event. Even people not familiar with freestyle rap are amazed. One time we even had a Spanish guy in the cypher and could easily switch the language for him.
Level for level. Aight!"
- DJ derbystarr from WORD! cypher
Check the Freestyle App!
RapScript is also available as free app for iPhone and Android. That's what users say:
"BEST FREESTYLE DRILL!! - This helps a lot! You can set the speed so you don't need to tap it, just rap! Gives difficulty of words too! Even if you don't rap, I recommend it, good for vocab but the best for rappers! Highly recommend!"
- Hayaat Karim App User